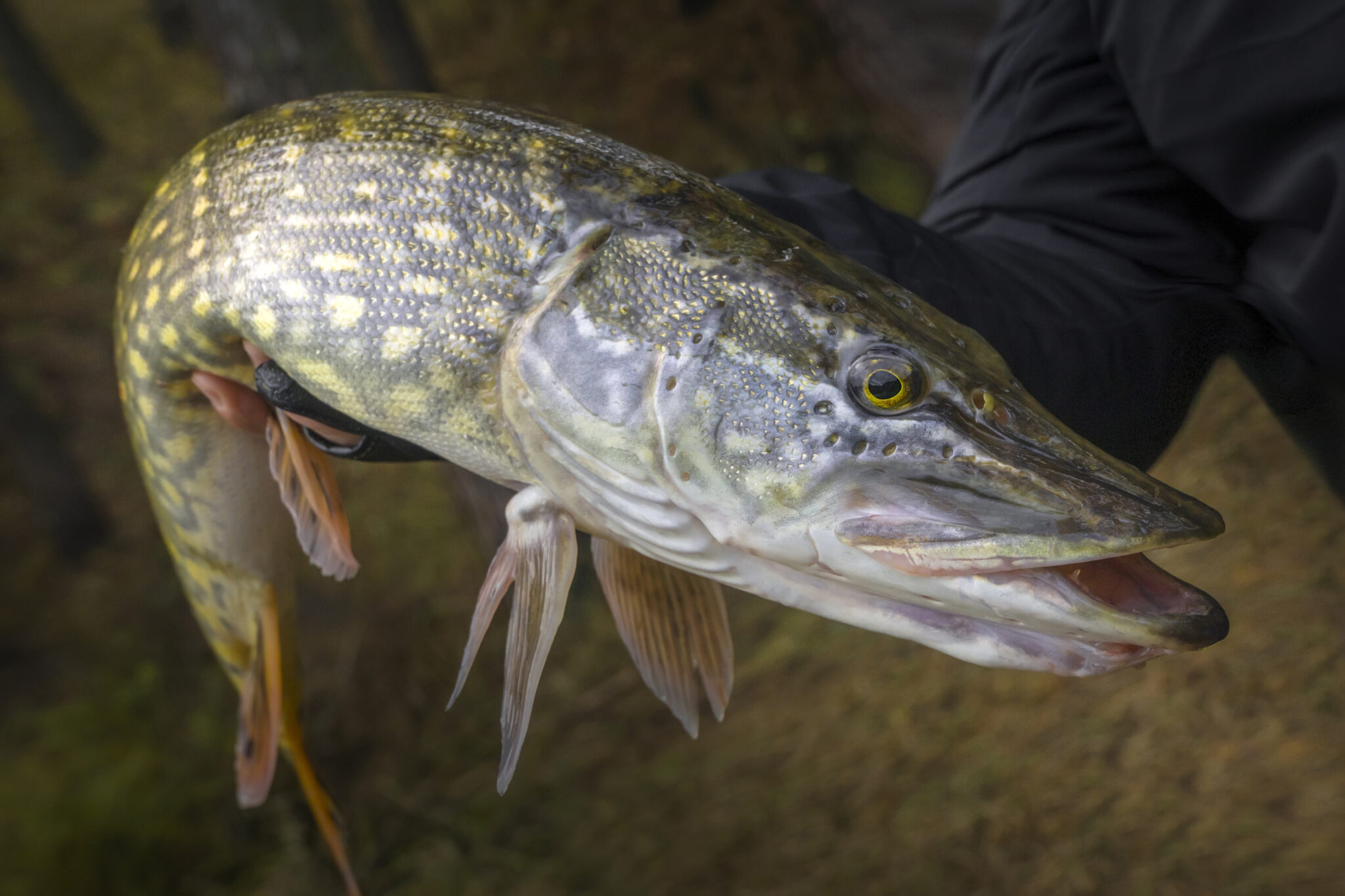 Imagine ocean worthy big game fish in your local freshwater river. Our guides have grown up around such beasts and want to put you on them. Big action lurks in the tributaries of Lake Champlain and rivers of New York and Vermont where Muskie and Northern Pike swim.  New York and Vermont are native range for these apex predators, dominating their territory, creating a unique big gamefish adventure.  Are you up for a 10 wt 50lb fluoro chase 5 hours from the NYC area?
Muskie & Pike Package
Two Guests

Two Guides

Two Days of Fishing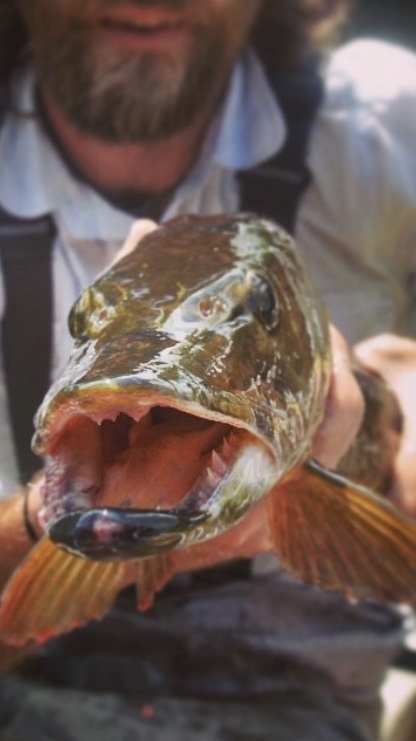 Book or Request More Information
Muskie
Muskie or Muskellunge, is a freshwater beast, relatively uncommon but native to North America. They are the largest member of the pike family. Ambush predator that prefer clear waters where they lurk along weed edges, rock outcrops, or  structures to rest. Muskie are constantly on the move in the search of food in the appropriate conditions of water temperature.
Pike
Pike, typically a ambush predator can be found in sluggish streams and shallow, weedy places in lakes and reservoirs. They lie in wait for prey, holding perfectly still for long periods, and then exhibit remarkable acceleration as they strike. They can almost be found in any water body that contains fish. Pike are an energetic prized game fish that will test all anglers patience and skills.
Join our guides for that adventure worthy of 10,000 casts, Muskie and Pike on the fly. Tactics are unconventional as well as the flies and rig, all to take advantage of aggressive feeding, lightening strikes and ambush strategies. Float beautiful stretches of farmland in inflatable boats spot casting to beasts. Hunt the hunter. 
We recommend a two day booking for this adventure to accommodate hook rates, weather and river flow.  You bring waders and a license and our guides bring the know-how, equipment, food & adventure.  For the truly adventurous you can join us for a night float, or a carp hunt.  
Our hub for Muskie and Pike trips is Burlington, Vermont with plenty of fresh dining, relaxing accommodations and access to multiple Muskie & Pike rivers.  Just a five hour drive from midtown Manhattan brings you to an adventure of a lifetime. 
We love Burlington and the surrounding area for the food, activities and vibrant culture. Click  on our "accommodations," "Food" or "What to do in Burlington" tab for more information. 
We book Muskie and Pike trips in the Spring and Fall when the action is best, before and after spawn and in anticipation for a dormant winter.  The Spring season ranges from mid April to the end of June and the Fall season ranges from late August to early November. 
3. Plenty of great Air B&Bs
Muskie's are a predator apex fish! So, Big Flies = Big Fish! With those flies you want to make as much commotion as possible and achieving this with a bunch of feathers is difficult at best. The goal is to push (causing disturbance in the water) as much water as possible giving a Muskie motivation to come and move to your fly. 
Muskie can be a fish of 10,000 casts and casting a 9 or 10-weight all day will be plenty tiring.  You need to be in casting shape! Practice, practice and practice! When you do, pace yourself. It's can be a long day making it important to take it easy and cast wisely.
Keep your fly moving at all times! Bait fish don't stop to admire their surroundings when a Muskie is breathing down its neck! We have seen it time and time again, a big Muskie appears behind a client's fly and the angler just freezes. They can't believe a fish that big swims in the waters they are fishing, and they stare in disbelief. Go ahead and give your fly a twitch to get the musky to eat.  A twitch the of the fly on a follow or a figure 8 at the end of your cast can be very productive to entice a strike at the last moment.
Strip-set, Strip-set and strip-set again. This isn't trout or steelhead fishing where a rod lift will set the fly in the muskie's mouth. The fly caster has a big disadvantage when it comes to setting that all important hook compared to the conventional tackle guy. If they struggle with a sturdy broom stick and multiple hooks, how is a fly angler going to set the hook with a flimsy fly rod and one hook? The only way to put a hook in a muskies mouth is with a strip-set followed with about ten more! Strip set, strip set, strip set.
It's all between your ears. The hardest thing to convey to our new muskie fishing clients is the amount of mental toughness it can take. Staying in the game for hours on end without ever seeing a fish is a daunting task, to say the least. The minute you let up is when the big girl is going to decide to eat. You have to have the confidence that this is the cast that is going to get it done. It might be three days of washing flies when, all of a sudden, out of nowhere that 45-inch beast decides to eat. If you aren't ready and focused, you can kiss that fish goodbye
Listen and be willing to change your game. Muskies are an apex predator and hunt like no other. Our guides are seasoned veterans at understanding, finding & targeting these monsters
Fish the peak periods of the year. Spring throughout the fall are the best times to fish for these predators. If your trying to catch that trophy, the best time to make this happen in the fall. They have had all summer to grow and now are looking to put on the feed bag for the long, hard winter in New York and Vermont. Muskies are notorious for following your fly and then turning away at the last moment, leaving you frustrated and in disbelief. This happens less in the fall because the big fish are simply more aggressive this time of year.
Satisfaction Guarantee
We promise to do everything to the best of our ability to put your family, friends or clients in front of fish and ensure you have the adventure of a lifetime
A One-Stop Shop
Zero Limit Adventures is a well diversified team that fits your needs at all times! Years of experience making lasting memories for a lifetime.
Steam-side Instruction
Need help fine tuning of your teqnique? Fill in the missing piece by enjoying stream-side instruction while fishing with our qualified guides.