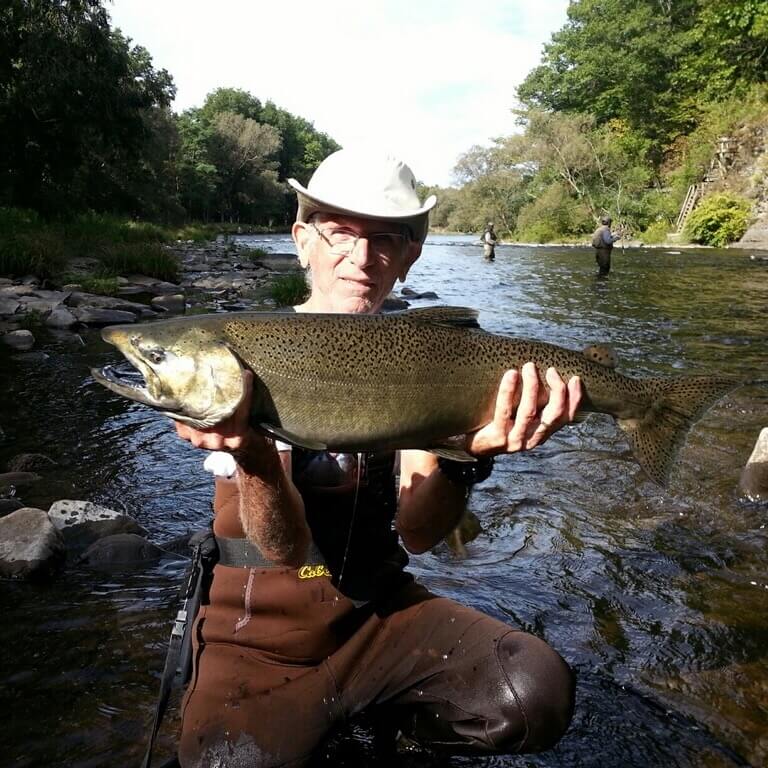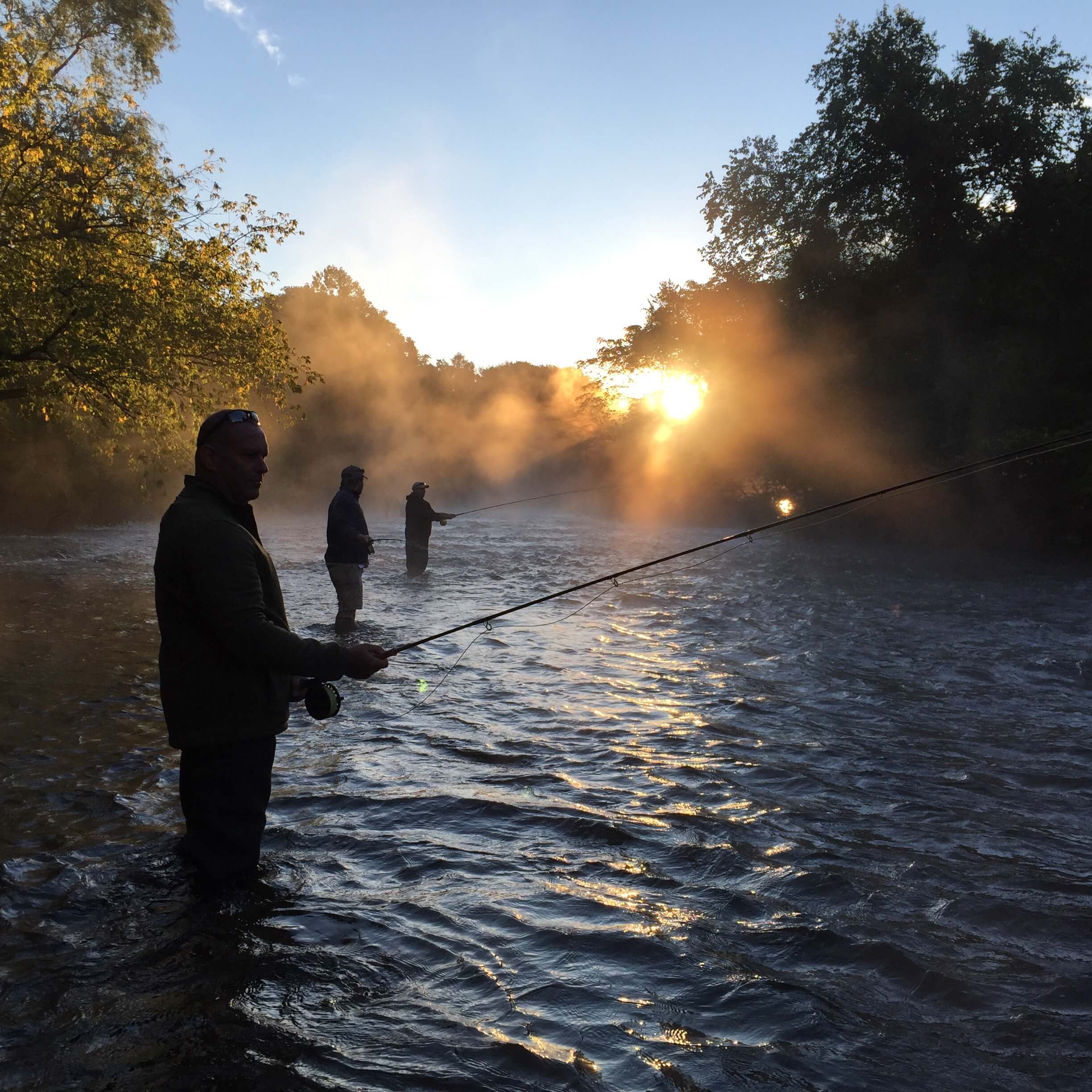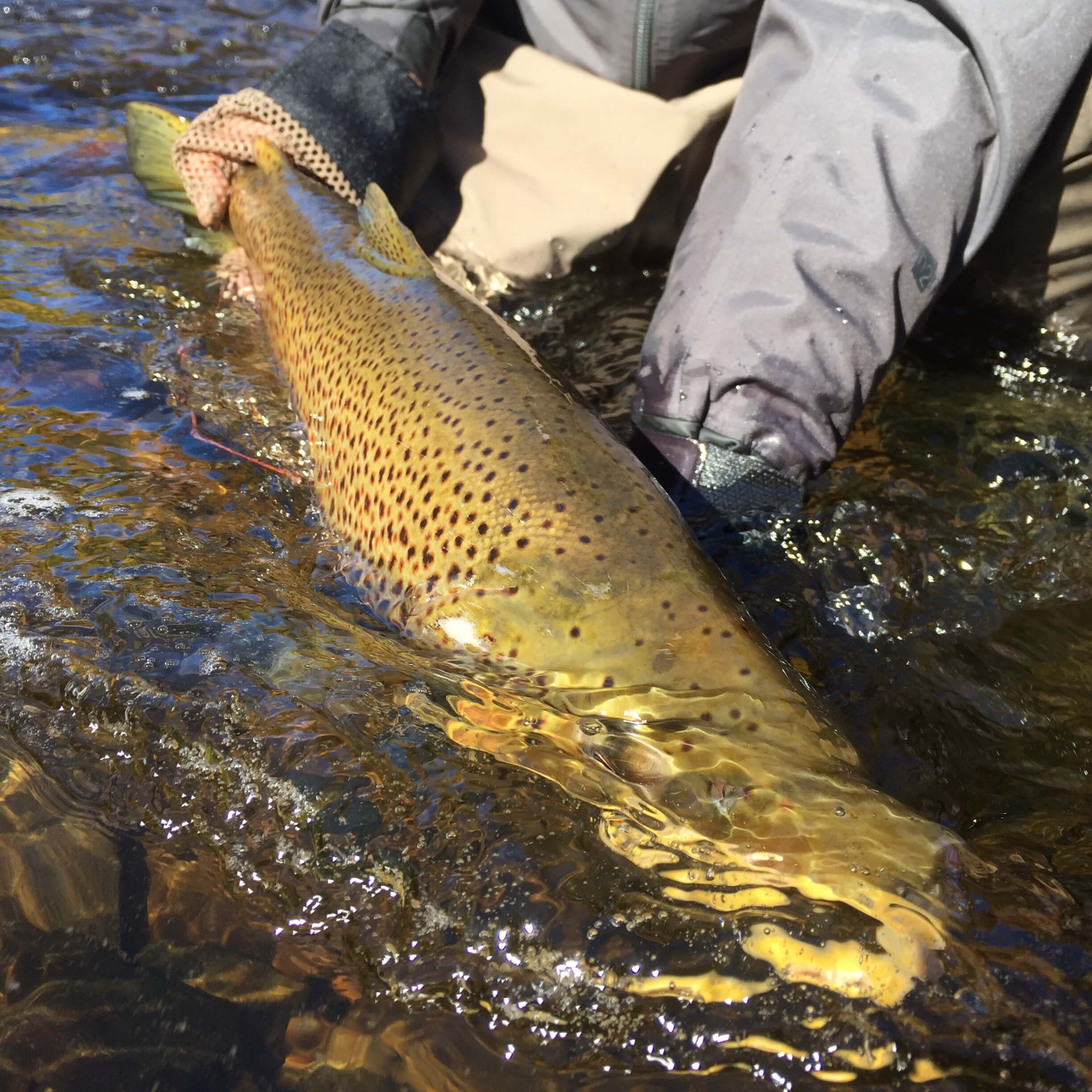 Salmon River Update 25 August 2016
It's that time of year again, everybody is awaiting the first of the Salmon to run the Salmon River in Pulaski, NY. Be sure to secure your accommodations sooner than later as key dates are selling out quickly.
Have had periods of hard rain on the Tug Hill late last week with the river flow increasing to 335 cfs but is now back to 185 cfs.  Water temps have dropped to the mid 60s.  There have been a couple of Salmon spotted in the river but no run as of yet.  Lake Captains are reporting Salmon moving shallower.  Lake charters have had a good summer season which speaks well for the fall salmon run.
There are still Smallmouth Bass throughout the river but the larger bass have worked their way back to Lake Ontario.  There are continues to be good evening hatches and there are numbers of parr steelhead and landlock salmon working back to the lake.
Both Upper and Lower Reservoirs, as well as the Upper Fly Zone, are experiencing very little pressure.  The Upper Reservoir is producing good catches of Smallmouth Bass and Walleyes.
ATTENTION: Lake Ontario charter boat fisherman, if you have traveled to our area and your lake trip was cancelled due to rough water you have a great option. The Tug Hill Fishing Club (20 minutes from the Pulaski) offers Trophy Bass fishing on the fly on our 450 acre preserve. We have no issue with last minute requests so give us a shout at 585-766-2421 to book and adventure now.
The Tug Hill Fishing Club as received much needed rain bringing our water levels back up to par, that was a long hot dry spell. The THFC will offer opportunities for anglers to hunt trophy bass into the fall.
Cross your fingers and hope that next week we are talking about an unusually early Salmon Run along with cooler river temps to support their survival. Either way this is one of the most exciting times of the year living in upstate New York!