For many anglers, there is nothing finer than catching a brilliantly colored native or wild trout. Have excellent opportunity to catch native, wild and stocked brown, brook and rainbow trout in many of the New York and Vermonts finest Trout Streams.
Brown Trout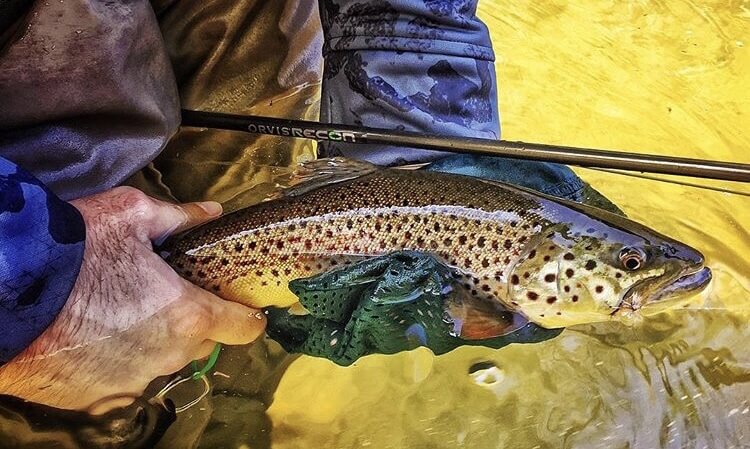 There is nothing finer than catching a brilliantly colored wild brown trout.
Brook Trout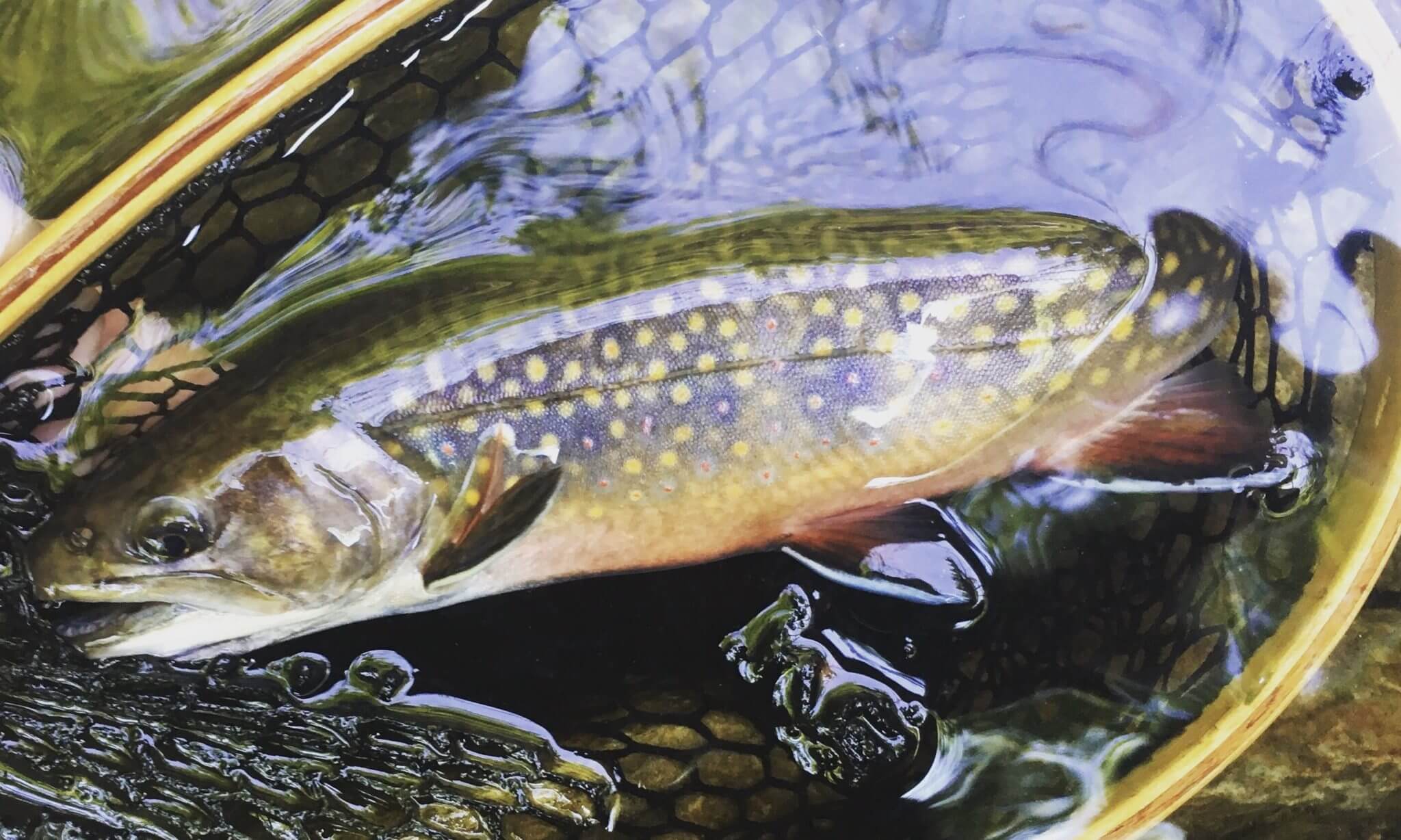 Brook trout is named for the habitat in which it is found, fish for this native Eastern North America fish. 
Rainbow Trout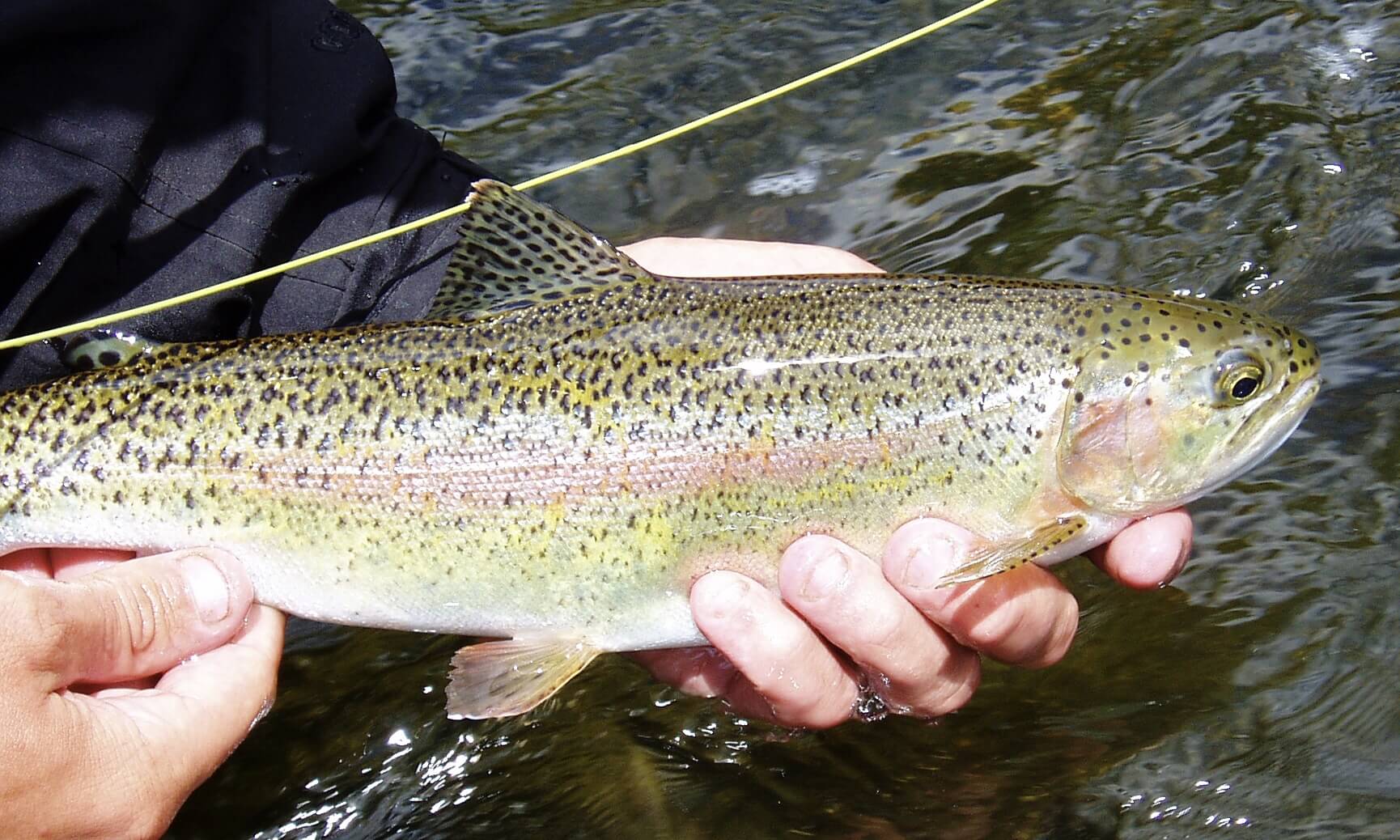 Rainbows, found in streams, rivers, lakes and ponds across New York and Vermont. 
Featured inland trout Streams
Located in a beautiful part of the country, the Cohocton River provides all anglers fine trout fishing. The river provides excellent habitat for brown, brook and rainbow trout. We invite you to join us for a day in one of the nicest environments that nature has to offer.
The Delaware River system consists of three rivers, all world-class wild trout fisheries – The East Branch, West Branch and the mainstream of the Delaware. Delaware River system is considered one of the best technical dry fly fisheries on the East Coast. The Delaware River fishing season starts in early April and goes through the fall.  Water temps on the West Branch stay cool throughout the summer due to the cold water release out of Cannonsville Reservoir. These rivers are also home to a diverse of bug life which leads to some of the finest dry fly fishing East of the Rockies. Nymph and streamer fishing are also very effective methods for catching brown and rainbow trout.
 A freestone watershed that flows through the beautiful Genesee Valley, running north through New York State to Rochester. The Genesee River is, mostly, a put and take river, but her holdover rate is good, and the trout do become wary and cautious.
 Being the third longest tributary of the Genesee River, located entirely in the Western New York region it is a quick getaway from the city life. Oatka is considered a Blue Ribbon Trout Stream  with a large population of brown trout that is only 20 minutes away from Rochester!
 Together, Wiscoy Creek, its North Branch and Trout Brook form one of the most productive watersheds for wild brown trout in New York State. Although many miles of the creek are public, Zero Limit Adventures has exclusive access to over 2 miles of the best trout water. 
Featured inland trout Fly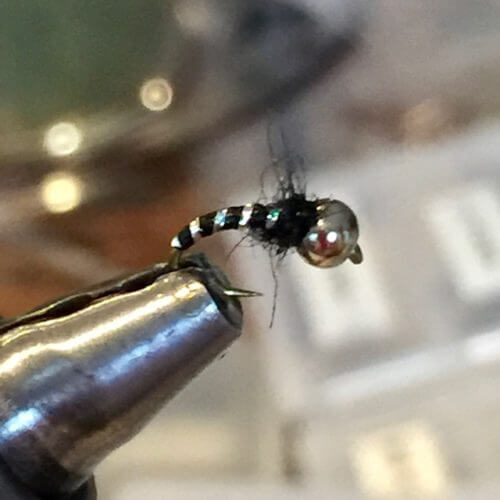 "Oakland Point Midge"
This is a heavy point fly for a double midge set up to get your flies down deep without having to add weight. 
Hook: TMC 2457
Thread: 8/0 black thread
Bead: Tungsten bead, one size larger
Rib: Small Holo tinsel in silver
Collar: Super Bright Steelhead dubbing in black
Body: Finished with Hard as Hull penetrator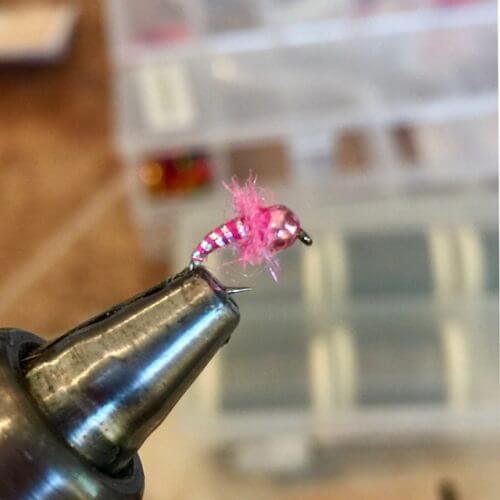 "Pinky Tuscadero"
Another point midge fly for a tandem rig  setup. This could also be used as a scud found in our spring fed creeks.
Hook: 1130 daiichi
Bead: Tungsten lucent pink 2.7 mm
Thread: Glo- Brite fluorescent floss, shade# 2
Rib: Holo Tinsel silver, size small
Collar: SuperBright Steelhead dubbing in Fluorescent pink
Body: Finished with Hard as Hull penetrator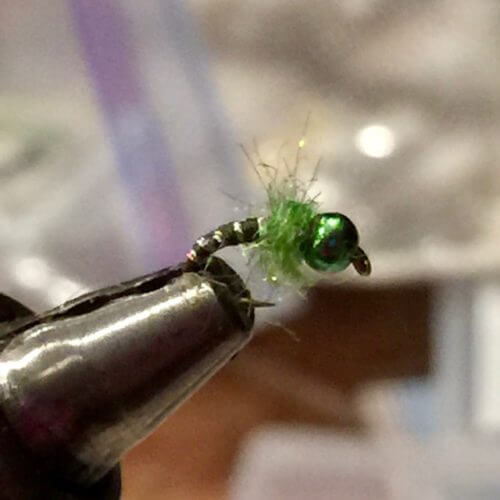 "Jolly Green Midget"  
This is a point fly for a double midge set up or can be used as  caddis pupa fished low in the water column.
Hook :TMC 2457 size 16
Thread: Olive 8/0 uni
Bead: Tungsten Lucent 2.7mm emerald green
Rib: Small Holo tinsel, silver
Collar: Super bright steelhead dubbing in Highlander green
Body: Finished with Hard as Hull penetrator
Satisfaction Guarantee
We promise to do everything to the best of our ability to put your family, friends or clients in front of fish and ensure you have the adventure of a lifetime
A One-Stop Shop
Zero Limit Adventures is a well diversified team that fits your needs at all times! Years of experience making lasting memories for a lifetime.
Stream-side Instruction
Need help fine tuning of your teqnique? Fill in the missing piece by enjoying stream-side instruction while fishing with our qualified guides.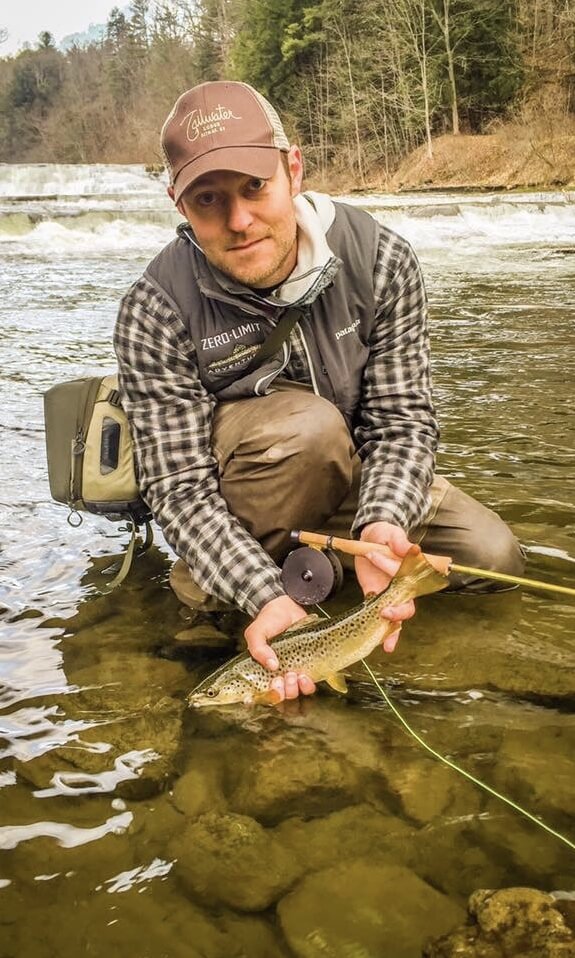 BOOK OR REQUEST MORE INFORMATION