New York Guide Service
Meet the GUIDES
Book your next Adventure today!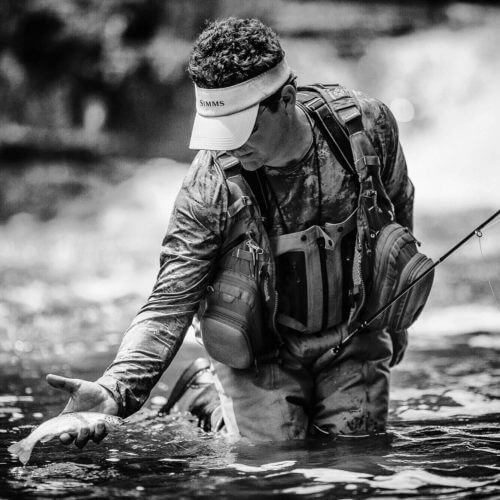 Mike De Rosa
  Fly fishing, fly tying and being on the water are Mike's passion. As a Western New York native, he was blessed to have been raised in an area that offers "World Class" fishing opportunities.
   After safety comes teaching.  Techniques, tactics, and information about the various fish and fisheries, are the full responsibility of a guide.   After 25 years of training, research and on the water experience, Mike can teach both one-handed and two-handed rod casting and techniques.  He's fully equipped to dead-drift, indicator fish or swing, based on current river conditions.  Your preference!
   Mike is a graduate of the Wulff School of Fly Fishing and Fly Casting Instructors Course. He has fly fished New York, Pennsylvania, Michigan, Colorado, Utah, New Mexico, Arizona, Texas, Florida, Georgia, North Carolina, Virginia, Tennessee, Maine, and parts of Canada.
  His focus, along with the entire Zero Limit Adventures Team, is that a day with us is your day! Mike practices catch and release and knows you will find his time on the water along with his desire to serve you, will help create the magic of a fly fishing adventure of a lifetime.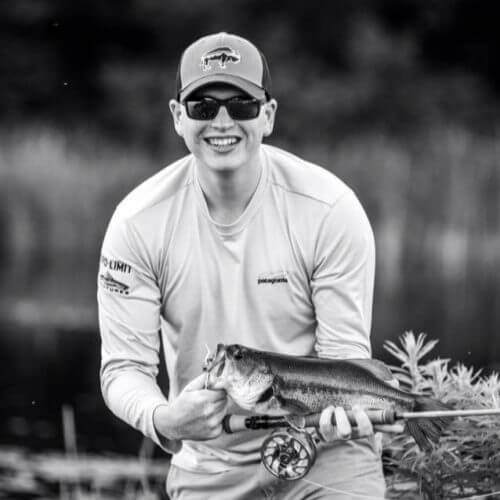 Matt De Rosa
To step away from a hectic lifestlye, enjoy Mother Nature, and think only of how he presents his self tied fly to a fish is why Matt is a passionate fly fishermen. Matt has been fly fishing since 13, and once he learned the ropes, he was hooked! It's rare that he picks up any other type of fishing pole. He learned much of fly fishing and tying techniques from his father Mike.
Being a young angler on the water brings a level of energy that cannot be found in others. While on active duty in the Military, he still finds opportunities to share his passion with his clients. There is no better feeling to him than tying an interesting fly and then catching a fish on it the next morning. He practices catch and release in hopes of catching "that fish" another day. He strives for all anglers to do the same. Conservation of the wildlife is very important to him. If you love being around youth, energy and experience, you'll find Matt's energy contagious.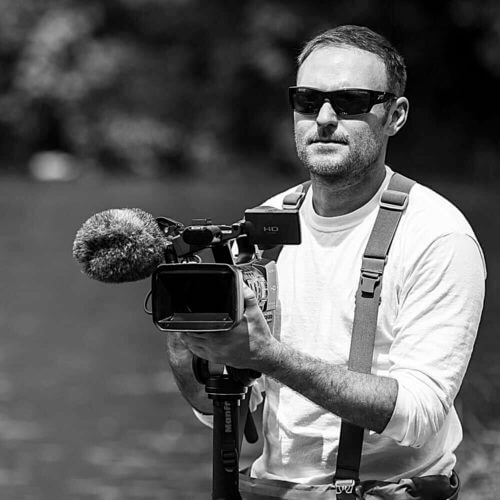 Rob Reynolds
As a former commercial pilot and flight instructor, Rob is no stranger to the natural beauty and intoxicating imagery that surrounds us. His passion for fly fishing started when he was eight years old, and he has been fly fishing and fly tying ever since. Rob is a graduate of the Sweetwater Travel Fly Fishing Guide School in Montana, and has thirty years of fly fishing and fly tying experience under his wading belt. He leverages his combined experiences of fishing and teaching to provide you with a truly productive trip on the water.  Whether hiking with lightweight gear into remote mountain pools, swinging tributaries in search of lake run titans, hunting Finger Lakes warm water predators, or teaching someone the finer details of a drag-free drift, Rob's driving force is to share with you the breathtaking experiences that this miraculous sport has to offer.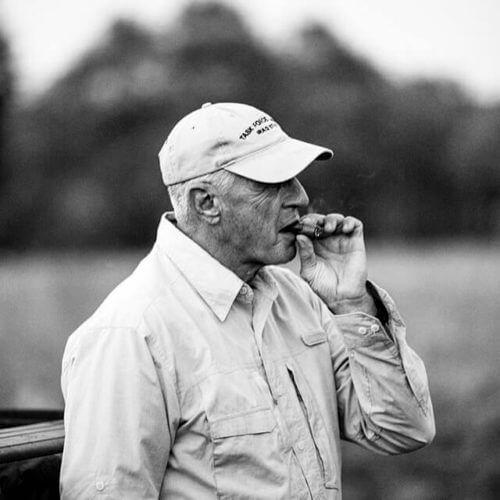 David Rockwell
Call him "Rocky".
   Rocky began fishing the Salmon River in the early 90's after retiring as a Regular Army Officer.  He has been employed by the DSR since 1999, except for a 5 year Army recall with 27 months in Iraq.  Rocky began guiding DSR Lodge Guests in '08 and has since been continuously on the Salmon River.  He has been building rods, fly tying and lure making since the mid-50s.
     Since receiving a Guide's License, Rocky has been continuously researching the fish and fishery and has a well-developed presentation on "The History of the Landlocked Atlantic Salmon; It's Extirpation and Recovery".  He has presented before TU Chapters, other fishing clubs and Historical Societies throughout the Northeast.
      Rocky provides first class switch rod equipment and light spinning tackle and will spend the time to teach you the fundamentals.  His focus is to provide you with the skills and confidence so that you don't need his services in the future.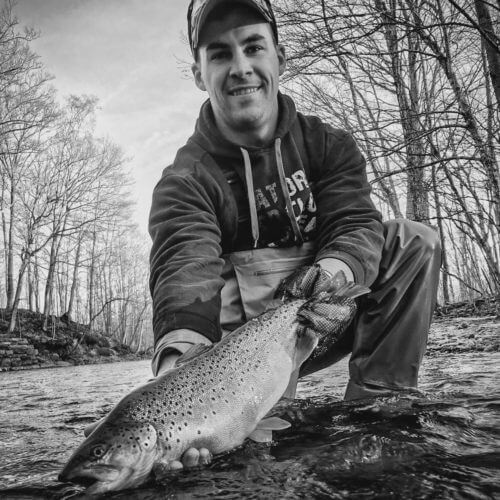 John Hatton
John has spent the last decade exploring the rivers and streams of Western New York and the Upstate region as a passionate and avid fly fisherman. John's first fly fishing trip was when he was 13 and he has pursued the sport ever since. Today, John ties in his knowledge of Western New York streams with the endurance, energy, and professionalism of being an Active Duty Army Officer. Practicing catch and release fly fishing, John adds additional youth and excitement of the sport of fly fishing and to the Zero Limit Adventures crew!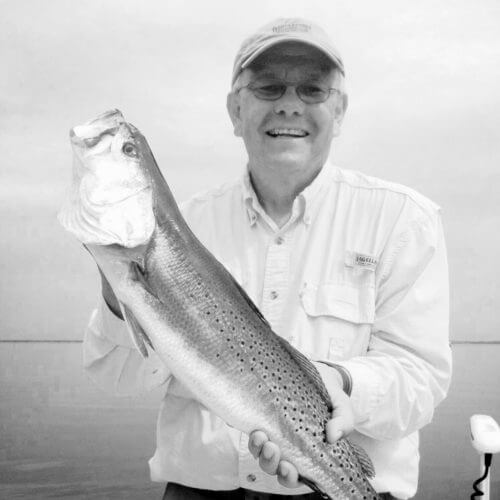 Bruce Montoya
Bruce is a Central New York native and enjoys the art of fly fishing. He is a retired civilian employee of the Air Force Research Laboratory as well an Army veteran. He served with the 1st Cavalry Division while overseas with the United States Army. Bruce is also an avid fly fisherman and fly tyer with over 25 years experience doing what he loves. Bruce has spent many years on the Salmon River and in the Catskill region. He has adventured westward to Montana and other states to fly fish. Bruce is a licensed New York State fishing guide and spends much of his time as a Salmon River Guide as well as guiding during the Douglaston Salmon Run.
Bruce lives by the motto "when a guide is happy, the client is happy." His key to a good day on the water is fulfilling a client's expectations; whether it is patient instruction for the fly fishing newbie getting an experienced fisher into trophy fish. Fishing is all about the experience; whether it's landing that big trout or the riverside conversation. Stream safety is part of this experience as well. Fly fishing enthusiasts are the stewards of our rivers and streams and Bruce lives and breathes this on every trip to the river.
Satisfaction Guarantee
We promise to do everything to the best of our ability to put your family, friends or clients in front of fish and ensure you have the adventure of a lifetime
A One-Stop Shop
Zero Limit Adventures is a well diversified team that fits your needs at all times! Years of experience making lasting memories for a lifetime.
StReam-side Instruction
Need help fine tuning of your teqnique? Fill in the missing piece by enjoying stream-side instruction while fishing with our qualified guides.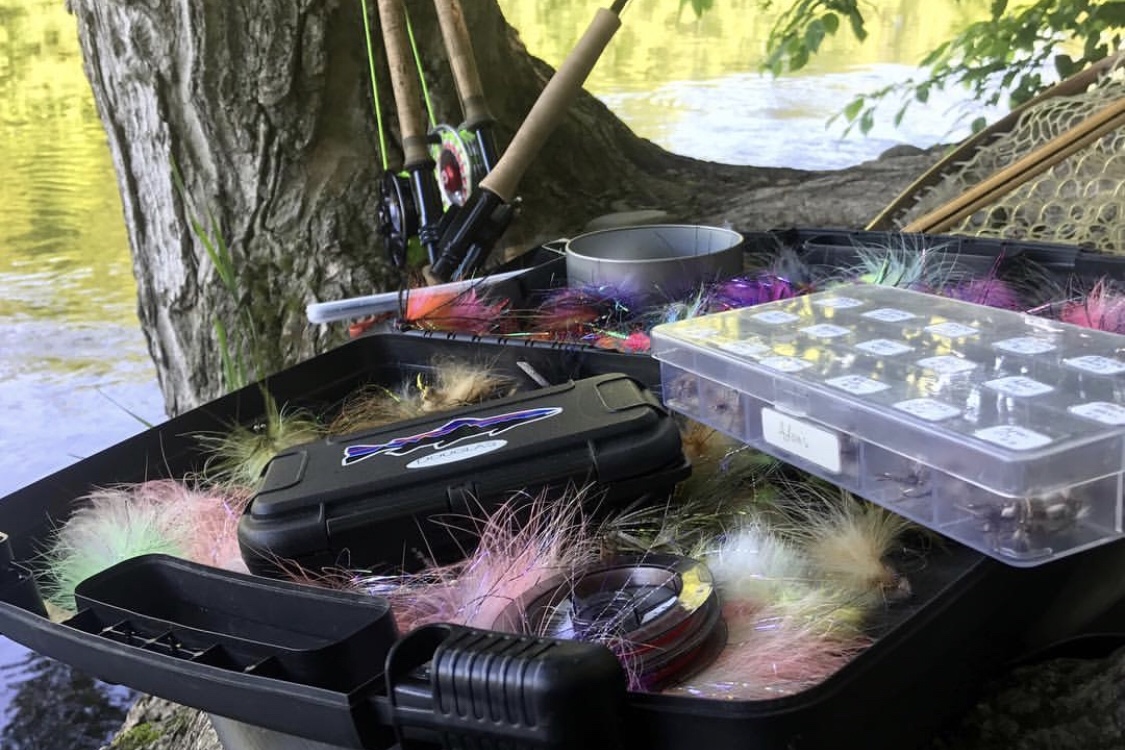 Gear
Every team member provides top notch gear to ensure  your time on the water is spent fishing!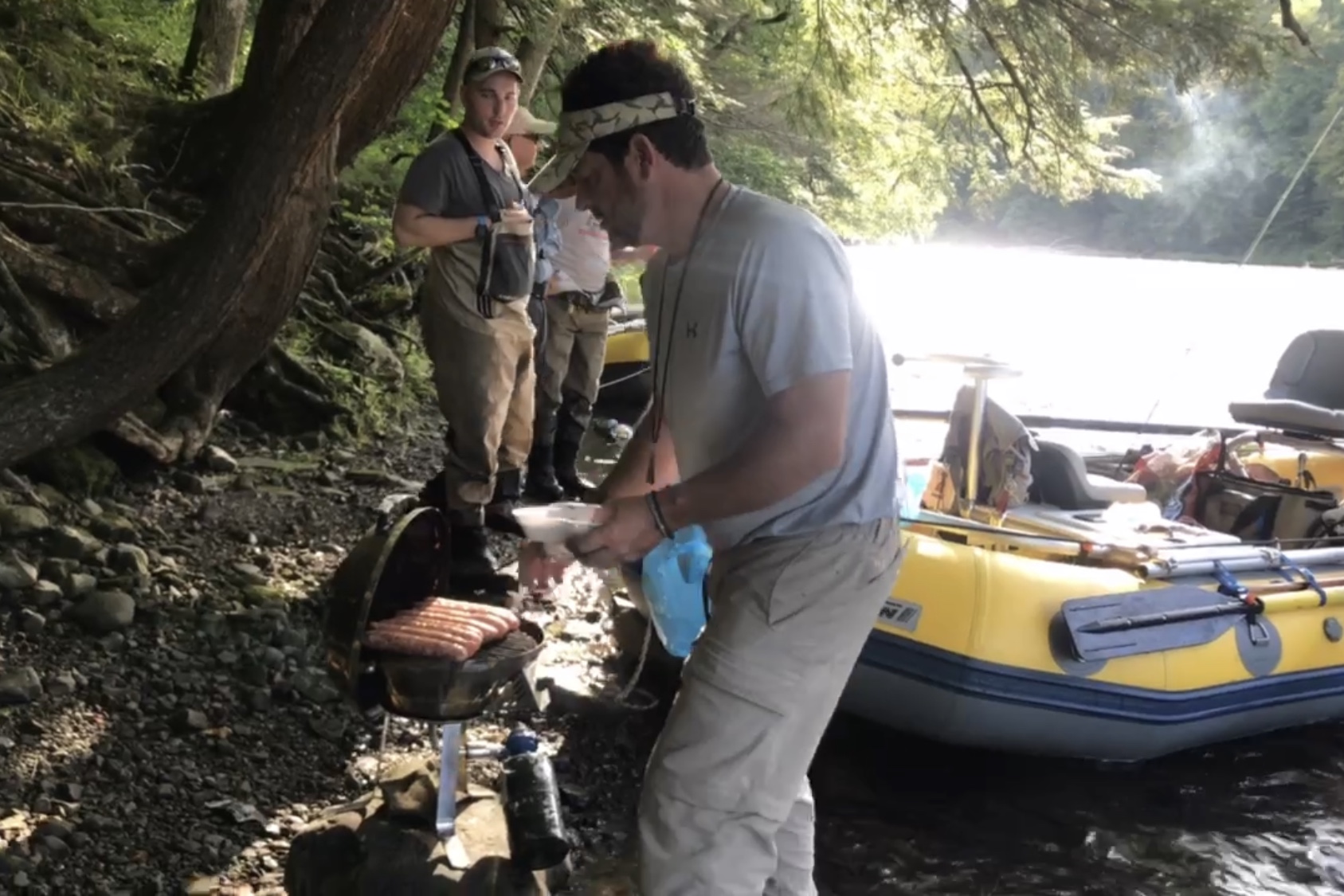 Stream Side Lunch
We provide lunch on all adventures to ensure the trip lasts as long as possible.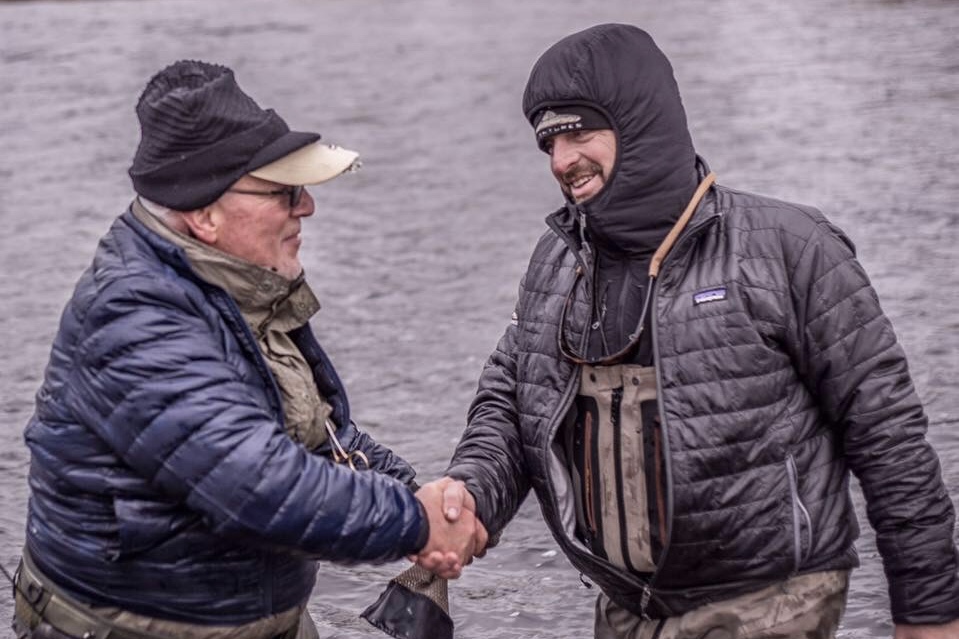 ZLA Promise
We promise to do our best to put you in front of fish and that you have the adventure of a lifetime!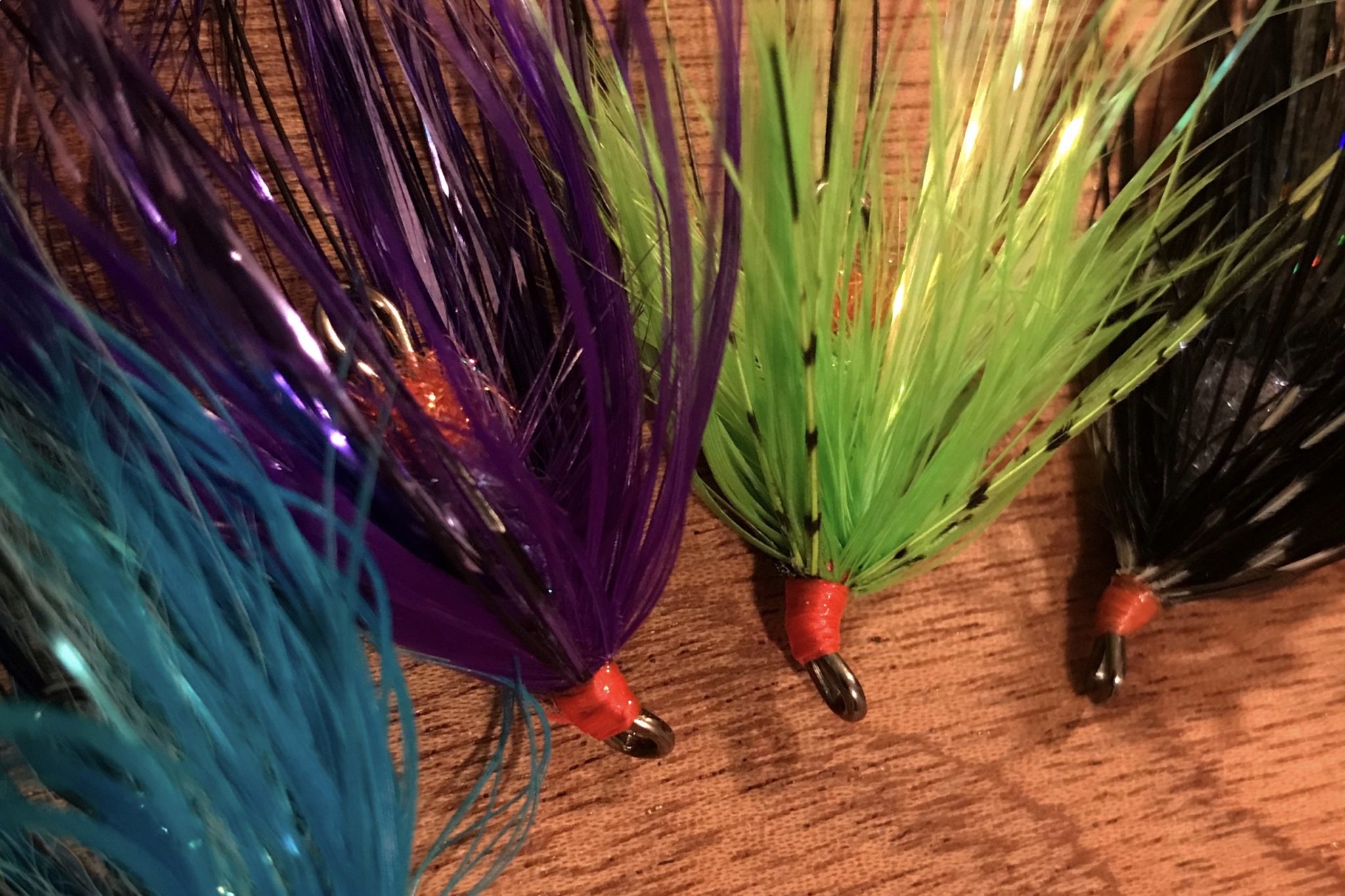 Flies
All members of the team have years of perfecting their own flies to get the job done on the water!