5 Ways to Improve your Catch this Winter Season
Its January, it's cold up here in the great White North. The snow is piling up and the temps are dropping, but that doesn't mean that  Winter Steelhead Fishing is out of the question! Far from it, in fact.
Winter Steelheading is a great opportunity to try new flies, fish new locations, and just get outdoors in general. These five tips will help you make the most of the hours spent on the river during these wintery months:
1. Invest in great Winter gear!
For starters, there's no such thing as bad weather, only bad gear. If there's one thing to invest in during these months, it's great cold weather gear. Good base layers, waders, jackets, hats and gloves make the difference between a few hours of misery or a great day enjoying the river. Think long term investment here, spend a little more now to save a lot of time and money in the long run. A $100-$200 difference in investment can pay dividends for you later on.
2. Think small!
This might be a no brainer, but Winter Steelhead change their behavior drastically this time of year. Once the water temps drop below 40 degrees Fahrenheit, Steelhead hunker down, slowed by their metabolism and they can get very picky. Understanding their behavior during different fishing seasons will make you a better fisherman (or fisherwoman) and ultimately reward you with more fish. Go smaller on just about everything, from the size of your leader and tippet, to the amount of weight you're using, and ultimately the size of the fly being used.
3. Understand the River!
Not all creeks and rivers in the North are created equal. Understand the region's weather patterns and the effect it'll have on the river itself. When it starts dropping into the single digits, know which part of your favorite streams are going to be locked tight and which are going to be free flowing. Some of this information comes from trial and error, especially on the less popular waterways across the region. However, some sections of creeks remain mostly ice free and fishable year-round, no matter what the temps due to dams or spillways. Social media groups, fishing reports from local fly shops, and USGS data online call all help in choosing where and when to fish.
4. Move Around!
This one is a win-win for both you and the fish. For you, keeping the feet moving keeps the blood flowing and that ultimately will keep you on the river longer. Sticking to one spot for too long not only slows the blood flow and makes you colder, but can also lock up joints (think knees) which can cause some nasty river spills when things go a touch unexpected. Been there, done that! Falling in the river during the winter sucks and is a sure way to end the day early. Secondly, moving up and down the run or from hole to hole will increase the amount of fish you're fishing too. More fish seeing your offering during the winter means more chances to hook up with that active and aggressive fish. If the hole isn't producing, try moving around a bit!
5. Look for Warm Spells!
Again, not exactly rocket science here but this is probably the most important on the five tips listed here. Not only should you be looking at daily weather reports for the warmest part of the day, but look long term as well. Ten day forecasts can help predict when a viable window to fish will be approaching. Prepare your gear in some free time, fill the fly boxes, pack the bags and rods, and be ready to go when the window approaches. Even if it's only a few hours a day, some time spent on the water is always better than nothing!
These tips here are often the little nuances we may or may not remember when out Winter Steelhead fishing. Keep these in mind next time you're planning a Winter Steelhead fishing trip or are on the Salmon River!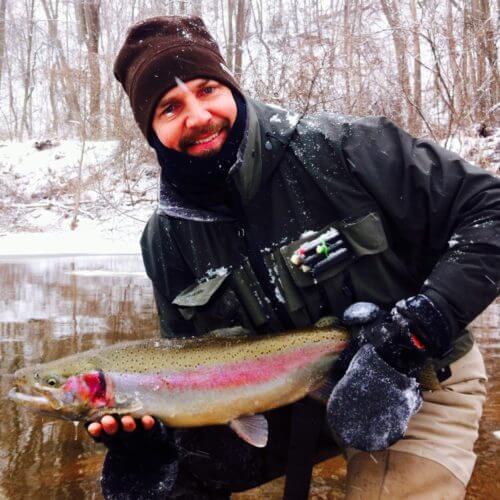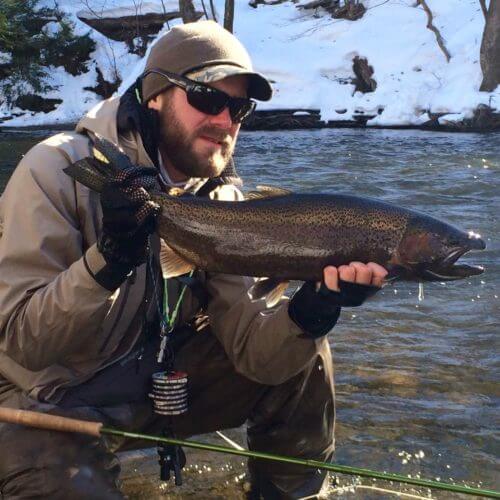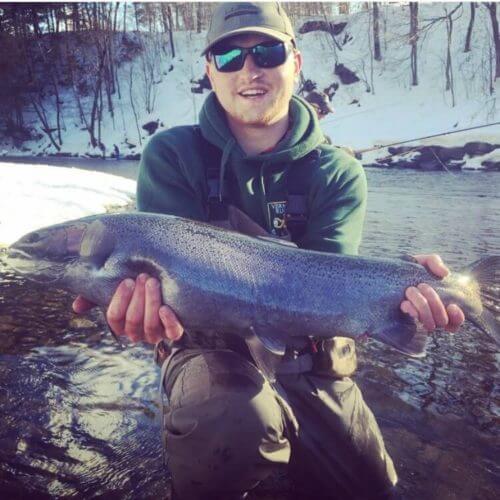 Let us make your adventure, one for a lifetime!
The Zero Limit Adventure Team is well diversified to ensure we can fit your needs at all times! Each member has years of experience and passion to make your adventure memories last forever.