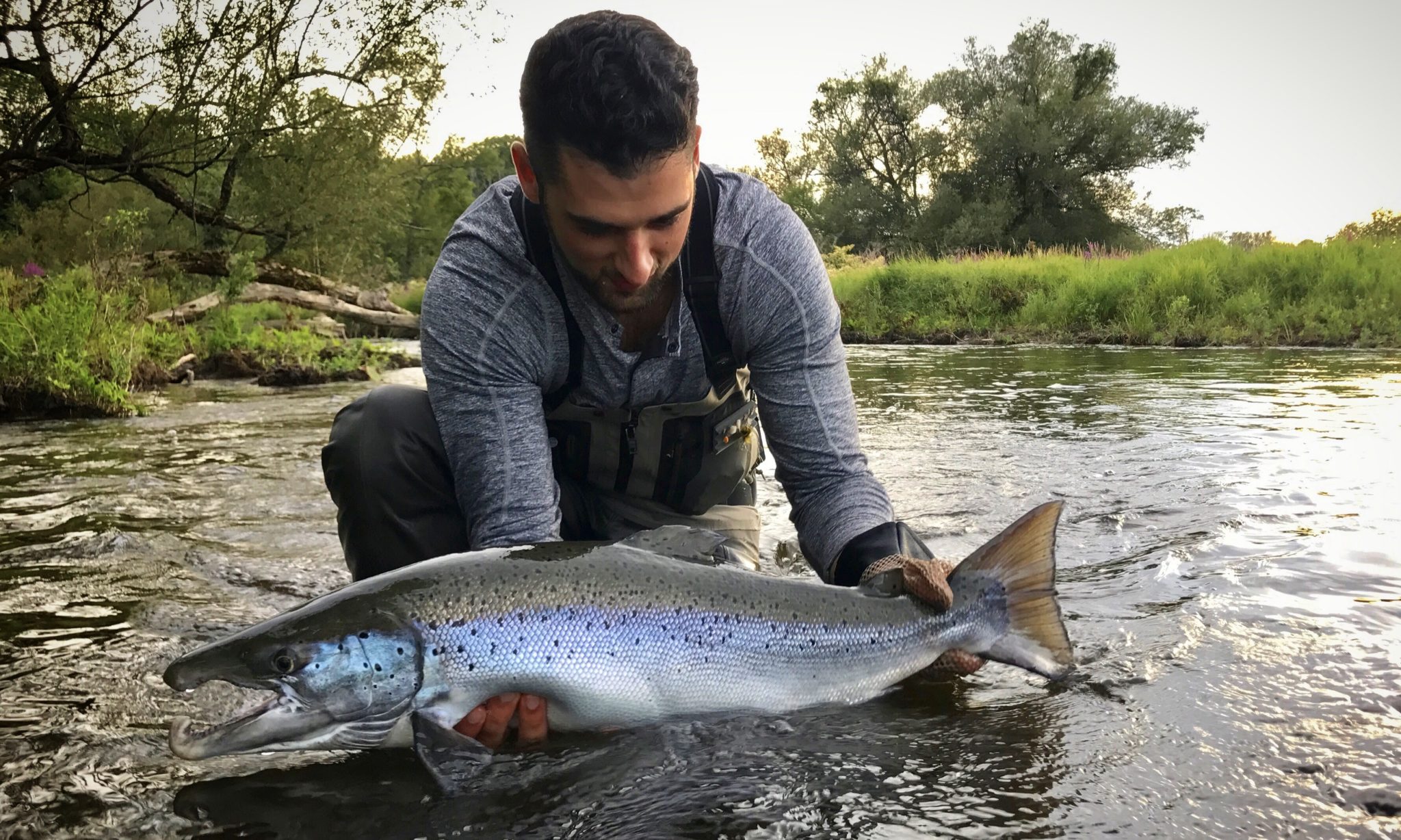 Salmon River Fishing Report – September  01, 2019
Here is Zero Limit Adventures most recent Salmon River Fishing Report! It's September and one of the best Labor Day weekends spent on the Salmon River for Zero Limit Adventures. Any salmon caught in August from the bank of a river is considered bonus! This has come as a bit of a shock because of the recent signs we have seen from the lake. We have had two fantastic years in a row on the Salmon River but Labor Day weekends haven't been that productive. During this time, the King (Chinook) Salmon are typically staging in front of tributaries ranging from 60-100 feet of water. However, this year, there hasn't been a tremendous amount of staging which leads to signs of a late run and spawning season. Lake boats are have had to go find fish which isn't normal for this time of the year. Still, lake conditions change every day. On Saturday 30 August, many charter captains noted fish grouping in 100ft.
Yet, Mother Nature has been great to us River Guides this year. We haven't experienced any wicked heat waves or drought this year. A mixture of cold temperatures, wind and rapid moving weather patterns combined with a release weekend have brought us FISH! "Day 2" of our Salmon Season is off to a hot start with double digit hook-ups here on the lower end of the Salmon River.
Sunday Morning got off to a slow start but quickly turned around! The bite is better today as it lasted consistent throughout the early afternoon. These Kings are certainly fresh beasts as we have broken off 4x the amount we have been able to bring to hand. A mixture of eggs, leaches, buggers and intruders have been productive. Aggressive King's have loved meat the most! Try the Flash Taco your next swing on the Salmon River. 
Water remains at 750 CFS out of the Reservoir until 6:00 PM Sunday evening. Water will drop to 335 CFS. Currently Pineville gauge is ready 778 CFS. The
Send us a note today to book a trip. Don't wait too long as our availability is very limited.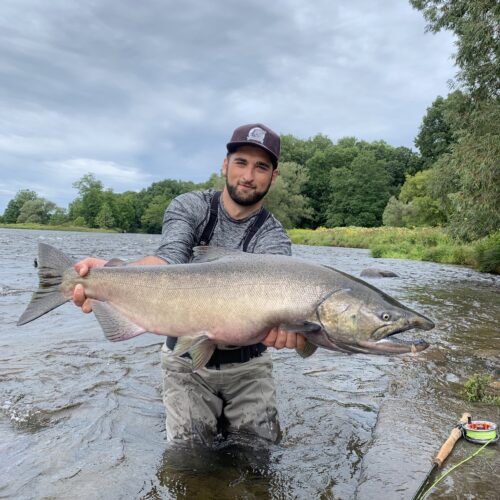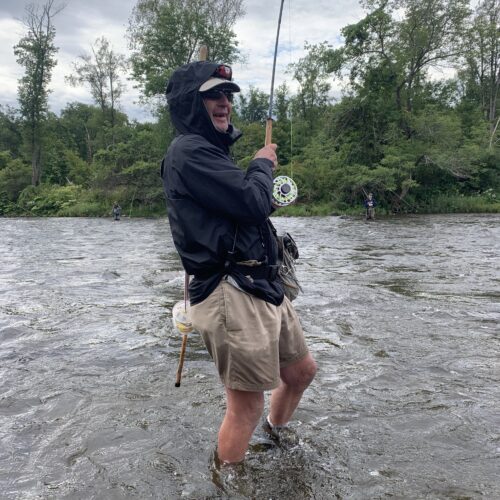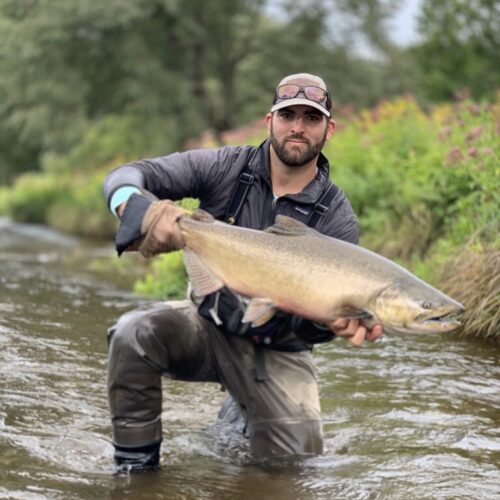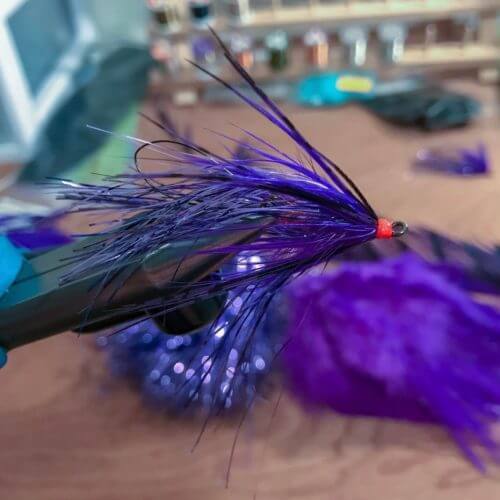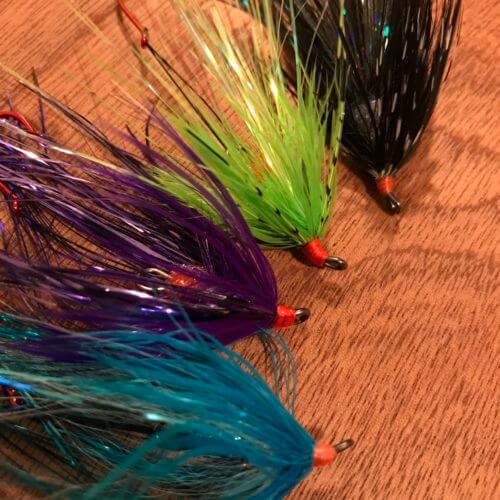 This pattern is a spin-off of the Original Fish Taco, with a few changes to the materials and color schemes. Pattern takes practice, but after a few flies one often finds the right way of working the materials. Color possibilities are absolutely endless! Have fun and tie something creative to entice some aggressive fresh King Salmon and Steelhead on the Salmon River!
Lets Start with the Materials
Senyo 25mm Articulated Shank

Dubbing

Saddle Hackle (Color of Choice)

Flashabou (Color of choice)

Schlappen (Color of Choice)

Optional- Guinea Feather or Lady Amherst Center Tail Feather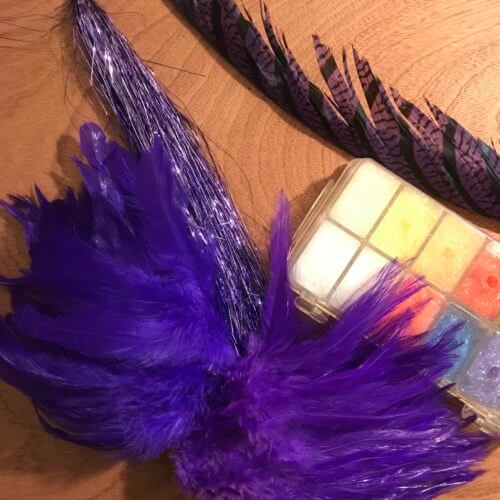 Step 1:
Apply a thread base and tie in your intruder trailer wire. A 5" section of Senyo Black Intruder Wire, apply a dab of glue to the thread once you double back the wire for added security.
Step 2:
Tie in a dubbing ball at the rear of the shank. Brush lightly to spread the dubbing for added flair.
Step 3:
Tie in your saddle hackle of choice and prepare your dubbing body. Here, I matched the dubbing body to the rest of the color profile to keep a consistent bright pattern.
Step 4:
Build a solid body, winding the dubbing to roughly a ¼" behind the eye of the shank. Next, wrap your saddle hackle forward and create a small collar with an additional 2-3 wraps of hackle before tying off.
Step 5:
Select 12-15 strands of Flashabou and cut at roughly 7" in length. Wrap the Flashabou around the loose thread and place on the top of the Senyo shank. Gently spread the Flashabou fibers over the top half of the shank so they spread evenly. Turn the shank over and repeat the process.
Step 6:
Secure a good, solid Schlappen feather and strip the fluffy ends off. Tie in about half-way up the feather to eliminate the short fibers by the tip. Wrap 4-5 times up the shank to give the fly some shoulders and create awesome movement!
Step 7 (Optional):
Once the Schlappen is tied down and secure, either tie in a Guinea feather of choice or 6-8 fibers of Amherst Pheasant Tail. Create a clean head, whip finish and cement!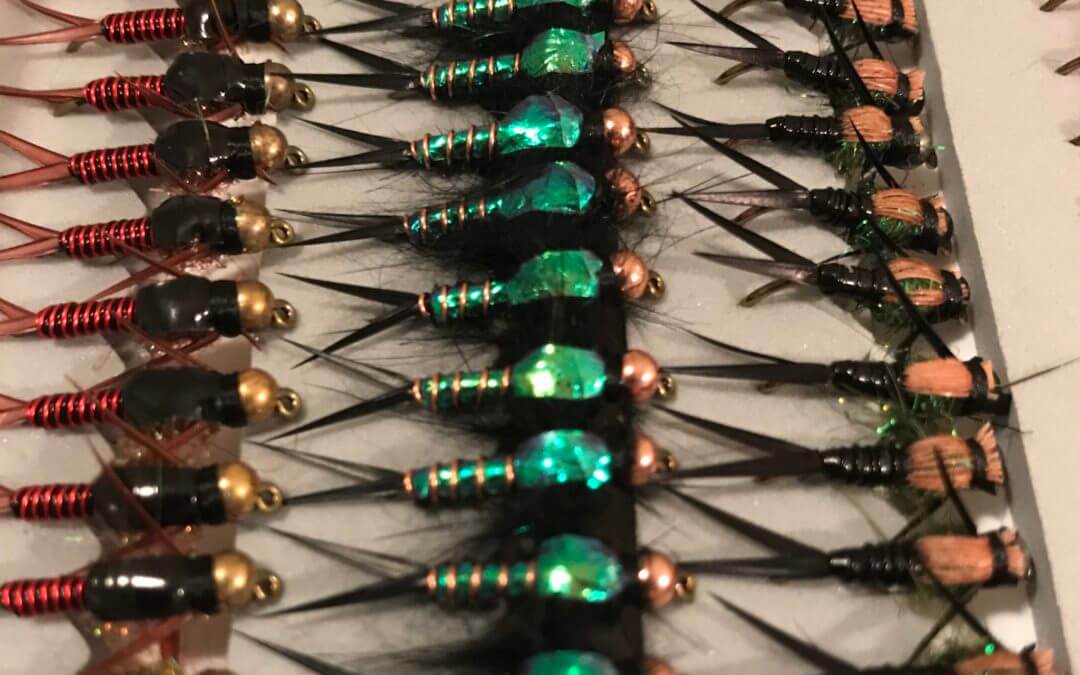 Nymphing for Steelhead on the Salmon River Nymphing for Steelhead on the Salmon River offers some unique opportunities. First, you have the ability to pick the location on the river you want to fish without having to be there crazy early. The cold...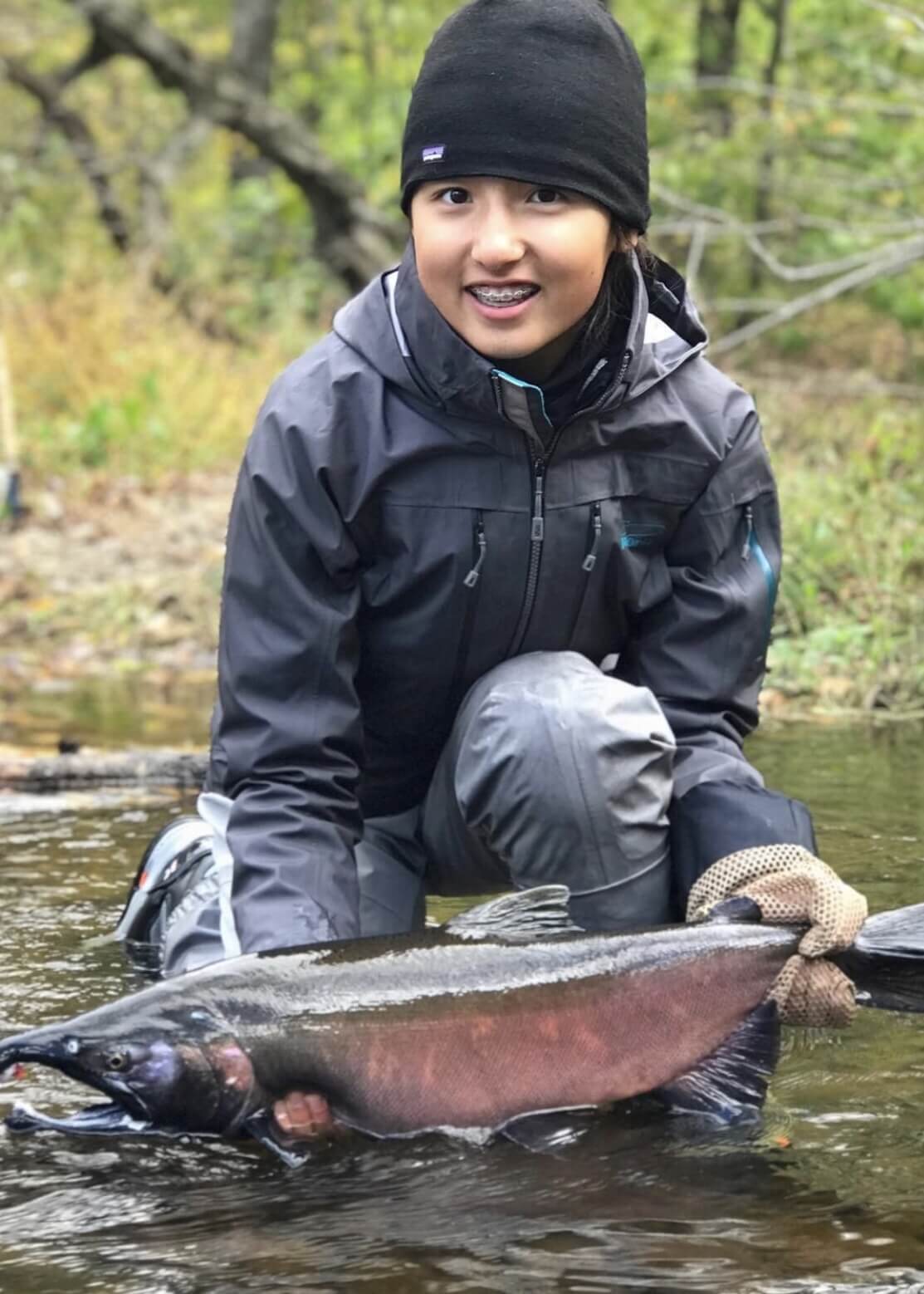 Book or Request More Information